ITR INC. POLYGRAPH SERVICE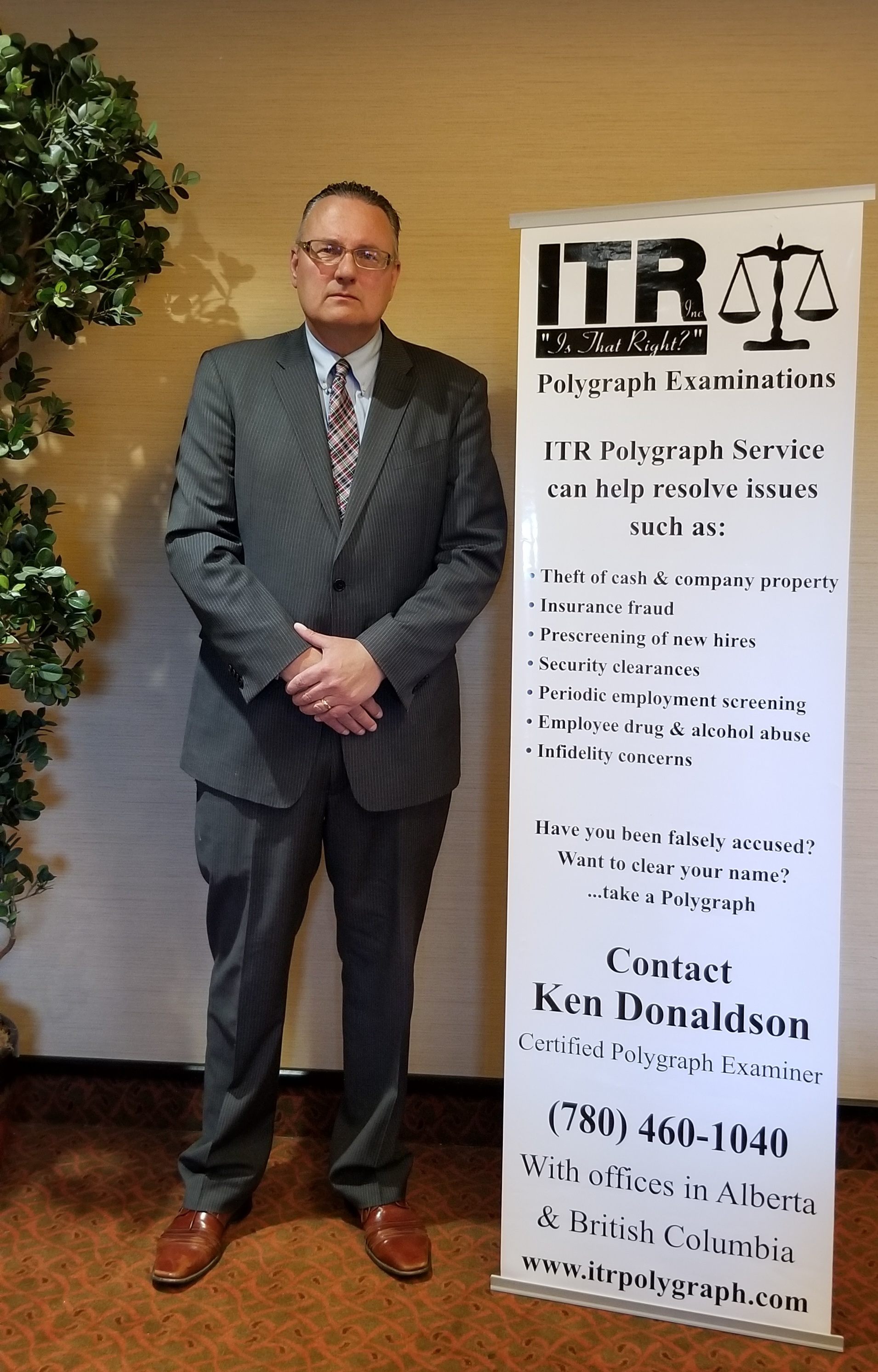 Ken Donaldson is a Certified Forensic Psychophysiologist. A Forensic Psychophysiologist is one who has successfully obtained formal academic instruction in Forensic Psychophysiology. This discipline is recognized by the American Academy of Forensic Science and the Canadian Authorities.

Ken Donaldson was a Firefighter for 6 years, with a passion for investigations. The science of Polygraph has always been of key interest. Ken Donaldson graduated from the Academy of Polygraph Science in Largo, Florida in 2003. The course completed was APA (American Polygraph Association) Accredited.
The APA is the #1 body in this field. After extensive research and witnessing the growth of Polygraph testing in the United States, Ken Donaldson created ITR Inc. Polygraph Service to provide Polygraph Examinations to Canadians.
Since 9/11 security has become a #1 priority, making Polygraph a desirable tool for Statement Verification and the like. ITR Inc. uses the Lafayette computerized Polygraph instrument. The Polygraph Examination is scientifically proven to detect deception. While in Largo, Florida Ken Donaldson conducted Polygraph Examinations for the Largo Police/Fire Dept. and Dunbar Armored Car.
The work of Polygraph Examiner, Ken Donaldson is featured in a 13 episode TV Documentary Series called "The Lie Detective". You can view episodes on CTV TWO. The Lie Detective was recognized for its quality in TV programing in 2009 when it was nominated for Best Documentary ½ hr. Series by the Alberta Motion Picture Industry Association for the Rosie Award.
Ken Donaldson is the official Polygraph Examiner for the INBF Canada and has been since 2008. All INBF Athletes who compete are subject to a mandatory Polygraph Examination for the purpose of eliminating illegal drug use within the sport of Natural Body Building.
The Psychological Detection of Deception Examination: AKA "The Polygraph Examination or Lie Detector Test" process: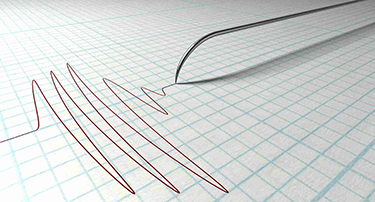 The Pre-Test Interview prepares the subject psychologically for the Polygraph Examination.
The Polygraph Examination consists of asking the subject a previewed set of questions and recording on a chart the subject's physiological responses to the questions. Normally, a minimum of three charts are obtained.
Using the questions and charts, the Polygraph Examiner diagnoses the presence of physiological responses to reach a conclusion concerning the issue being tested.
Statements by the subject can be rapidly and accurately verified or discredited. The length of Examination is 2 1/2hrs approx. Many countries around the world conduct Polygraph Examinations on a regular basis. Testing activity in North America has expanded very rapidly and Canada is also following this trend. This will mean increased screening requirements for many sectors of government, civil servants and professionals.